Fiber Distribution BoxYou are here: Home > Products > Fiber Distribution Box > Fiber Distribution Box 16 Core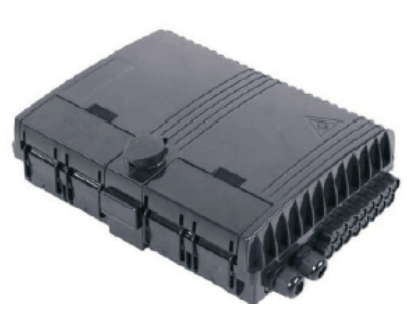 Fiber Distribution Box 16 Core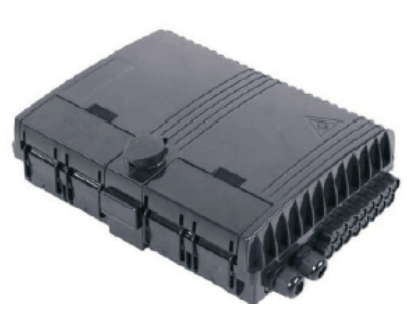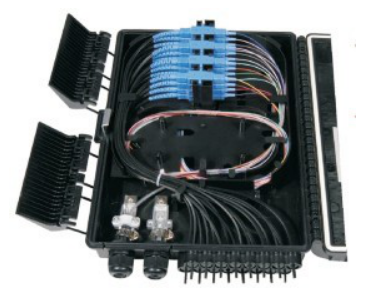 Description:
This type fiber access termination box(FDB)is able to hold upto 16 subscribers. It is used as a termination point for the feeder cable to connect with drop cable in FTTx network system. It integrates fiber splicing, splitting, distribution, storage and cable connection in one solid protection box.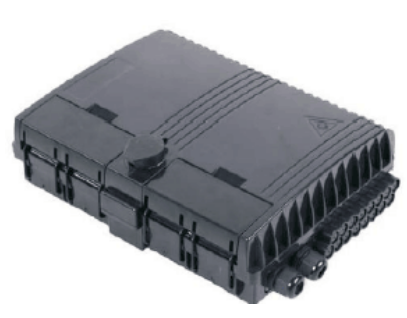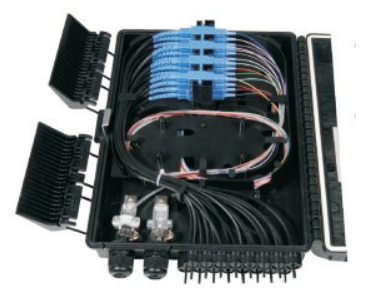 Features:
Outdoor application and good UV resistant.
Apply to wall-mounted,pole-mounted.
Numerous applications such as mid-span,branch and direct splice
Different solitter panels support micro splitter with adapter
Adapter slots used – No screws and tools needed for installing adapters.
Space saving Double-layer design for easier installation and maintenances
High strength material with good weather adaptability.
Excellent sealing performance,It iscompatible with different optical cable
Configuration:
Item

Specification

Remarks

Size(mm)

295*220*85

Material

PC+ABS

Protection Level

IP66

Max Capacity

Splitter

1x4/1x8:2pcs

Pigtail

16pcs

Weight(KG)

1.57

Color

Black

Operating Temperature(℃)

-40~+65
Fibre-optic cable box is an interface device for connecting the main cable to the wiring cable outdoors, in the corridor or in the room